Your spiritual Shower or Bath awaits you. Whatever that means to you, take the time to love on yourself, reflect, give thanks and relax.
The 7VEN Complete Herbal Body Polish is AMAZING!! It feels so good as the natural herbs and flowers rub against your skin making you look and feel like the goddess you are. While the carefully custom blended aromatics fill your bathroom with a calming aromatherapy scent. Inhale and exhale slowly and enjoy everything this bath experience has to offer.
WHAT CAN IT DO FOR YOU?
SKIN: softens, exfoliates, relaxes
SENSES:  natural herbs and essential oils create a relaxing breathing experience
DIRECTIONS:  
Use in a warm steamy shower and rub over wet skin in circular motions.  Can also be used in the bath.  Add one to two spoonfuls to a warm bath, and soak.  For Maximum results, close the bathroom door to trap in the therapeutic smells.
Ingredients:
French Salts, Organic Orange Peel, Alfalfa leaf, Peppermint leaf, Fresh Rose Petals, Lavender, Hibiscus, Raw Honey, Calendula, Essential Oil Blend
14 oz
Customer Reviews
11/22/2023
7ven complete herbal body polish
After using this I don't think I'll be the same without it body feels smooth and silky soft !! Smell is amazing and isn't overpowering blends so flawlessly!! Thank you for all the hard work u do ur products are AMAZING and great quality !! Never disappointed
Rebecca C.

United States
07/16/2023
That Glow
I got so many comments on my Glow from this, Love the herbal smell Very soothing and skin was soft for days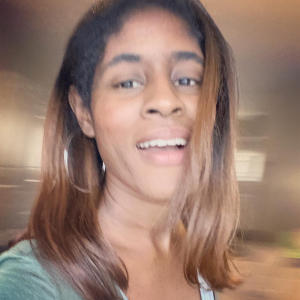 JS
Jessica S.

United States
06/06/2023
Complete herbal body polish
Amazing
Natalie P.

United States
09/01/2022
Best body scrub ever
This body scrub is the truth. From the way it feels on your body and the smell. It's very calming. I love it.
Shaana I.

United States
03/11/2022
7VEN "Complete" Herbal Body Polish
Love it! Opened my package and immediately ordered two more. I have recommended these products to everyone!
KRISTY T.

United States