Hair:  This is an ultra-moisturizing dual cream that works amazing in the hair and on the skin.  Its protects your strands from damage and hair loss while promoting growth for longer and stronger hair.  Use it to help seal in moisture in your L.O.C method or just as a daily moisturizer when needed.  It feels soothing on the scalp.
Skin:  Dry skin doesn't stand a chance when you apply this cream.  It provides all day moisture and actually improves your skin natural moisture levels with continued use.
12 oz
What will it do for me?



Unrefined Shea Butter:  Keeps skin and hair elastic and strong

Avocado Oil :  Relieves inflammation and irritation caused by eczema and psoriasis

Mango Butter:  Improves natural moisture in your skin and hair

CoCoa Butter:  Keeps complexion even toned and improves stretchmarks

Olive Oil:   Antioxidant and Vitamins

Vitamin E:  Repairs and heals skin and scalp
Unrefined Shea Butter, Avocado Oil, Olive Oil, Mango Butter, CoCoa Butter, Vitamin E
Warm Weather Disclaimer: Our whipped and Pure body products are sensitive to heat and may result in the product melting a little bit during the warmer months.  Therefore, we do not offer any refunds or replacements on melted products. Please make every effort to follow tracking and retrieve your packages as soon as they are delivered.
Directions: 

HAIR:

  Use it on dry hair daily for added moisture, or use it on damp hair to lock in moisture. It can also be melted down to an oil and used for an AMAZING hot oil treatment before shampooing.
MEN

: Melt some in your hands by rubbing them together then apply to your beard and watch it come to life as well grow! Did someone mention waves? Yes, get the ultimate wave check when you use this!
SKIN:   Apply daily to the skin and problematic areas as often as needed.  For extra moisture, apply to damp skin after shower/bath
Recommendations:  Works even better on the skin when paired with one of our Body Scrubs.
SKIN & Hair Whip


PLEASE NOTE: If you have a nut allergy, please test on a small patch of skin as this is made with Shea Butter and Coconut oil. Made from nuts.
Customer Reviews
09/08/2023
Skin whip
Perfect to apply fresh out the shower.
Auntonio s.

United States
07/22/2023
Skin and Hair Whip
Product was super moisturizing A little goes a long way. Smells really nice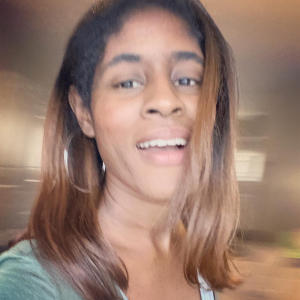 JS
Jessica S.

United States
04/24/2023
Hair and Skin Whip
I love Skin by Irei's skin and hair whip so much that I gifted them to my bridesmaids for my wedding. It is super moisturizing and it smells great.
Natarsha G.

United States
11/08/2022
Skin Whip
I'm a repeat buyer. This skin whip is so fluffy and luxurious.
Natarsha G.

United States
01/10/2022
Skin & Hair Whip / Sun Power
This two products coupled together works wonders for my hair and alike. I can not say enough about these products. Keeps me moisturized throughout my day.
Alexander H.

United States